International Women's Day
March 8th is International Women's Day. This year we celebrated with a homemade exhibition of 13 remarkable people who set milestones towards gender equality through their own words, beliefs or acts; the exhibition ended with some key figures demonstrating that we're far from a balanced environment. Drawing on last year's hugely successful edition, we organised the second International Women's Day panel presentation in our premises. The focus was on celebrating success. Experienced professional role models and leaders, from both our business community and the academic world, shared their key life and work lessons for a meaningful life.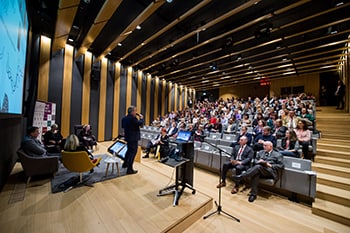 International Diversity Day
May 21st is International Diversity Day. PwC Luxembourg is a signatory of a national initiative called La Charte de la Diversité Luxembourg. The charter can be signed by any organisation in order to express its commitment to promoting diversity beyond the legal and regulatory requirements.
Similar to last year, we celebrated our firm's vast and diverse backgrounds by asking our staff to bake a traditional cake from their home country. This is a fun and social way of gathering our staff together. Corine Cahen, Minister for Family and Integration and patron of the Diversity Charter, welcomed our staff as part of her tour to experience first-hand the Luxembourgish initiatives.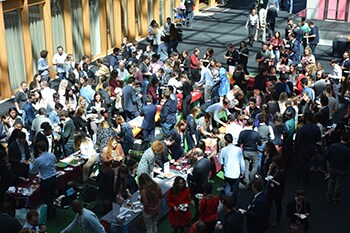 Shine
Shine, created in 2019 by PwC Global, is an initiative that commits to creating an inclusive workplace where everyone can be themselves, including our lesbian, gay, bisexual and transgender (LGBT+) talents so they can deploy their full potential. Shine works closely with national associations to develop good inclusion practices and to promote safe workplaces for the LGBT+ community. Shine members opened up the group's activities in July 2019, when participating in the Equality March Luxembourg Pride 2019. Over 80 PwC employees and their families took part in this event and celebrated our inclusive spirit.